Our commitment to sustainability goes beyond our current initiatives, as we are devoted to an ongoing journey of improvement and evolution. Recognising that sustainability is a dynamic and ever-evolving goal, we constantly seek innovative ways to further reduce our ecological footprint.
Our environmentally mindful team actively engage in research and development to explore new materials, production methods, and technologies that align with our mission. Regular assessments of our processes ensure that we remain on the cutting edge of sustainable practices, continuously pushing boundaries and setting higher standards within the industry.
With an unwavering dedication to improving our environmental impact, we not only embrace the challenges of today but also prepare for a more sustainable future, inspiring positive change within the fashion landscape.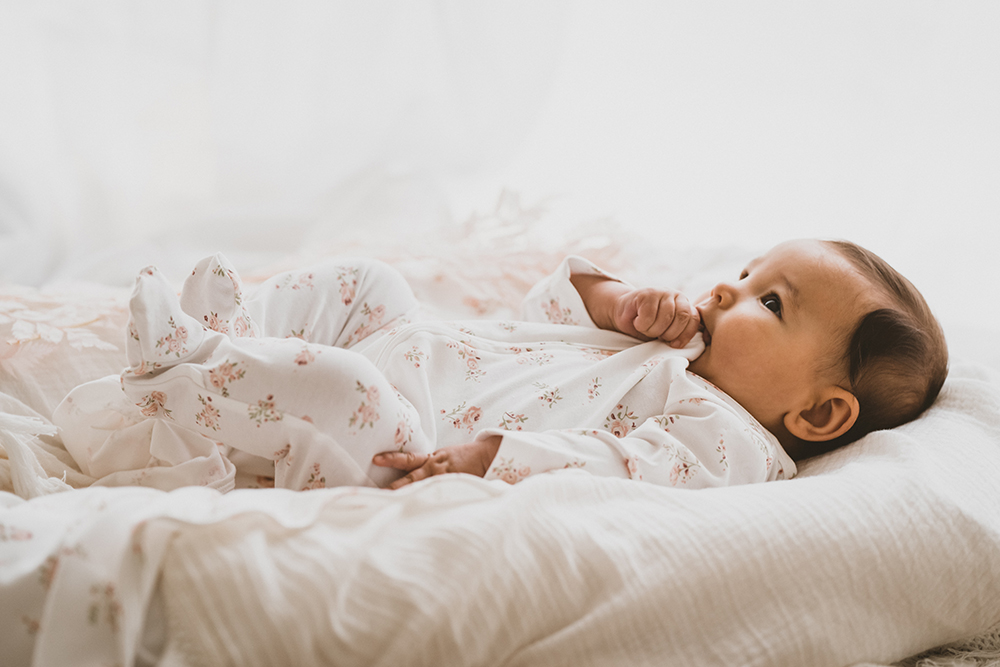 Organic Cotton
We are excited to elevate our commitment to sustainability by expanding our organic cotton styles within our layette stories in the coming season. Responding to the growing demand for eco-conscious choices, we are dedicated to offering an even wider array of options for parents who value both comfort and ethical sourcing for their little ones.
A portion of our Organic Cotton pieces proudly carry the GOTS certification. This certification, awarded by the Global Organic Textile Standard, stands as a testament to our commitment to responsible sourcing and production. GOTS ensures that every step of the organic cotton supply chain, from cultivation to processing and labelling, adheres to strict environmental and social criteria. This includes the exclusion of synthetic pesticides and genetically modified organisms in cotton farming, as well as the implementation of fair labour practices. By embracing GOTS-certified organic cotton, we not only provide customers with high-quality, ethically produced garments but also contribute to a healthier planet and improved livelihoods for those involved in the production process.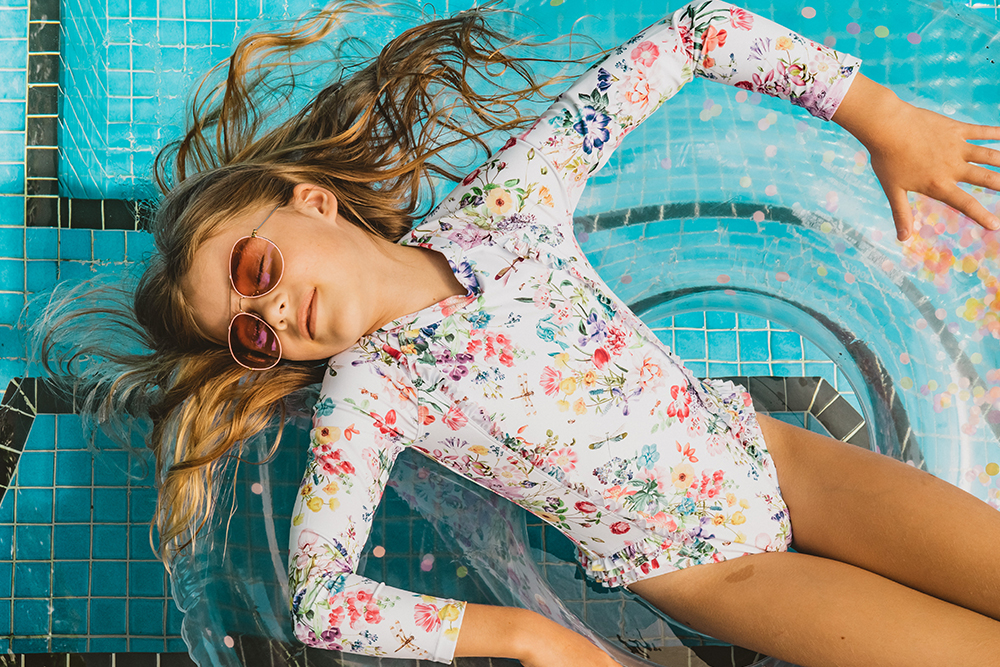 Recycled Fabrics
This season, we are taking impressive strides towards enhancing our sustainability efforts, with a particular focus on our swimwear line. Embracing a circular approach, our swimwear is now crafted from recycled fabrics, composed of both pre and post-consumer materials such as repurposed plastic bottles and discarded fishing nets. This not only reduces waste but also minimizes the environmental impact associated with traditional manufacturing.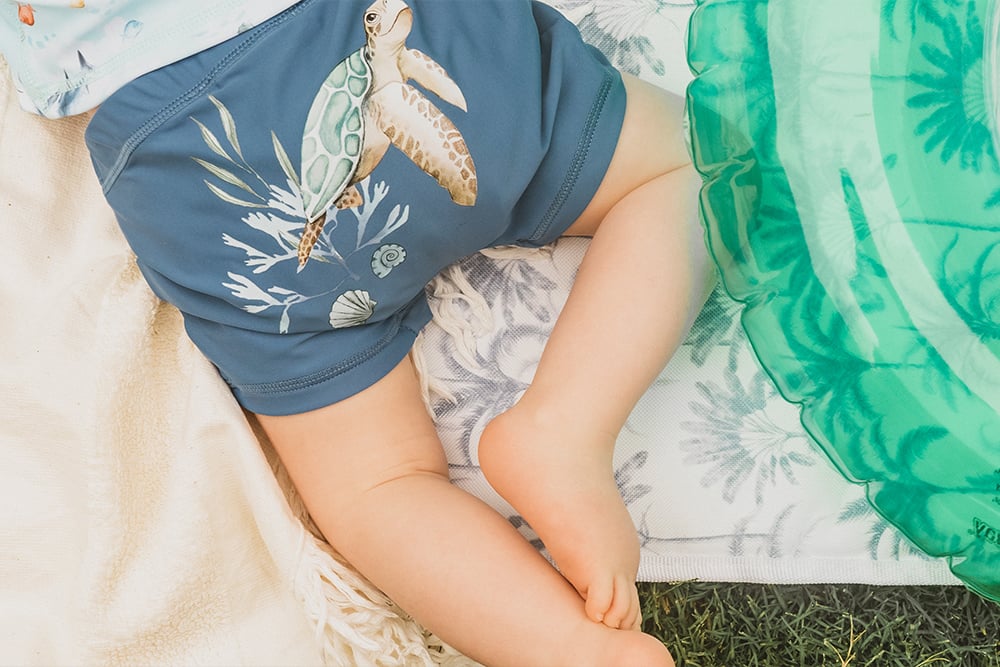 OEKO-TEX Standard 100 Dyes
Our commitment to eco-consciousness extends to our printed swimwear fabrics this season, which adhere to the stringent OEKO-TEX Standard 100. By utilizing the most energy and water-efficient printing processes, devoid of harmful chemicals, we ensure our designs are both vibrantly aesthetic while having a planet-friendly approach.
Eliminating Single Use Plastic Hangers
This season, we are pioneering changes in our packaging and presentation. The introduction of hangers made from cardboard is a commendable step towards eliminating single use plastic hangers and reducing waste in the retail process. This innovative approach demonstrates our determination to align aesthetics with environmental responsibility. We have implemented this initiative with our current swimwear line with the aim to expand across most of our collection in the near future.